Steel Metal Building 30' x 40' x 16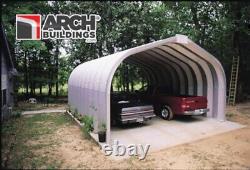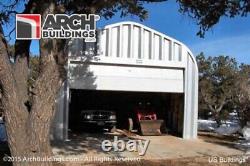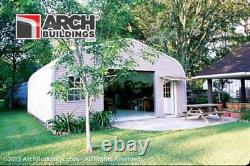 Metal Buildings for Every Use! Manufactured from durable 22 gauge metal, our steel arch buildings can weather any storm and are versatile enough to be used as a garage, workshop, studio, tiny home and much more! With endless customization and design options, you can transform any arch shell into a metal building tiny home, garage, art studio, hay barn and much more!
You're only limited by your imagination! Countless customers have used wood paneling and vinyl facades to transform a basic steel structure into a tiny home, insulated garage or even a small business. With the cost of a traditional residence or small office space running close to a quarter of a million dollars, you will begin your building project well within your budget. The Included Arch Metal Building Kit Contains one Metal Shell with No End Walls. All necessary bolts and fasteners, as well as manuals are included!